Over ons
Marian:
Zolang ik mij herinner ben ik geinteresseerd in de huid en alles wat ermee te maken heeft, begonnen als consulente aan huis, ben ik in 1993 de opleiding gaan volgen tot schoonheidsspecialist en 2006 volledig als zelfstandige begonnen.
Met mijn 20 jaar ervaring op het vakgebied werk ik als huidcoach, vanuit de wetenschap dat de huid een groot zelfgenezend en herstellend vermogen heeft, indien deze op de juiste manier behandeld wordt. Door regelmatig scholingen en workshops te volgens blijf ik op de hoogte van alle nieuwe ontwikkelingen in de branch.
Hierbij wil ik u graag helpen en adviseren.
Michelle:
Begonnen als stagiaire bij Filia Puella tijdens de opleiding tot schoonheidsspecialiste.
Inmiddels sinds sept 2018 in dienst, op de woensdag en de donderdag, als schoonheidsspecialiste en pedicure, naar volle tevredenheid van klanten en Marian.
Samen zijn wij team Filia Puella en gaan wij voor kwalitiet en tevredenheid voor u als klant.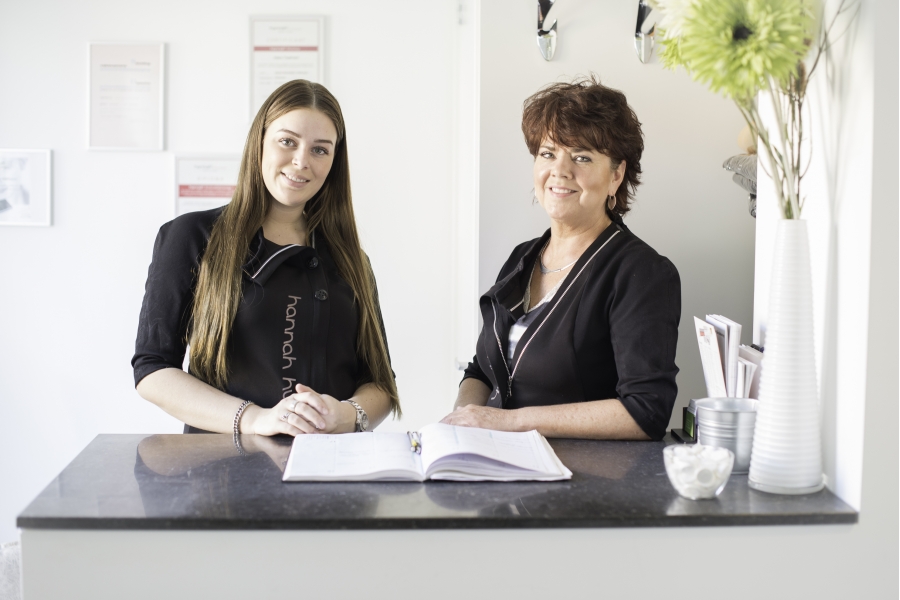 De Hannah methode
Welke hannah behandeling je ook kiest, wij trakteren je op een effectieve behandeling met huidverbetering als resultaat! Na een intakegesprek en huidmeting door middel van de hannah Skin Analyzer op de natuurlijke huidwaardes (vocht, vet, en pH) start de behandeling, waarbij de producten speciaal op jouw huid afgestemd worden en jouw persoonlijke wensen centraal staan!
De resultaten worden mede behaald door het toepassen van de 5 stappen; reinigen, peelen, stimuleren, herstellen en beschermen, welke uiteraard in iedere behandeling uitgebreid aan bod komen.
De Salon
De salon is bij huis, in de garage welke prachtig verbouwd is, volledig modern ingericht, en van alle gemakken voorzien.
Of het nu gaat om acne of om anti-aging bij mij is uw huid in goede handen. Doormiddel van de juiste hannah produkten, bindweefselmassage, een behandeling met microdermabrasie of fruitzuur, of een kwartiertje onder de Collageen Booster is ook uw huid in staat om weer te stralen.