Huidoneffenheden
Met T-Away2 kunt u binnen een paar minuten van uw huidoneffenheden af zijn. Zonder het gebruik van een laser of chemische middelen! Deze unieke revolutionaire manier om huidoneffenheden te verwijderen heeft geen nadelige gevolgen voor uw huid. In tegenstelling tot laser waarbij pigmentvlekken of juist witte vlekken kunnen ontstaan, gaat u met een behandeling van de T-Away met een gerust hart de salon weer uit.
Kosten behandeling: €25 per 5 minuten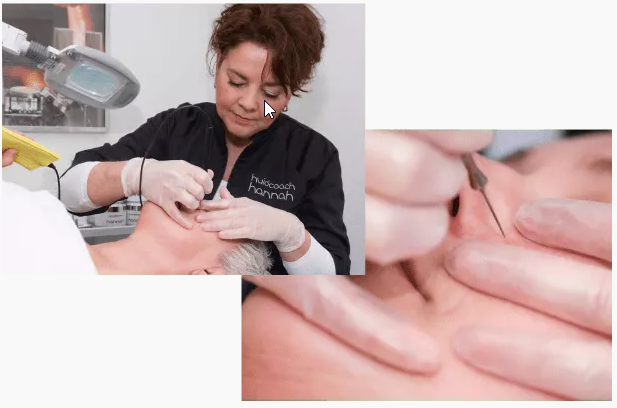 Werking
Dit gebeurt door middel van hoogfrequente stroomimpulsen omgezet in warmte, waarbij de huid niet wordt doorboord.
Effecten
Verwijderen van onder andere:
steelwratjes, couperose, spider naevus, bloedblaartjes en pigmentvlekken ligt nu voor een ieder binnen handbereik.
Een egale huid is het resultaat!